This is one of those moments in football but also in life that nobody would ever want to witness.
As the chairman of a football club who is committed to watching your team play, you sit in the stands as your side fight hard to win the game. You're surrounded by the loyal fans who cheer on the players and celebrate as your team levels the score after some hard work, going on to try and win the game as the coach puts his ego aside and realises the star man Vardy is needed more than anything.
The main man comes on and changes the game, as the whole team understands what they need to do by finding the space he can run into behind the opposition defenders. That has been Leicester's trademark for the last couple of years and a big part of what made them so successful, along with their fearless team spirit and high energy.
As a successful businessman, after the game you have places to be, and as usual plan to take off from the pitch. You maybe even sit and think about what's next for your football club.
And that ends up being the last thing you think about. The last moments of your life as a tragedy unfolds just metres from the fans leaving the stadium.
Vichai was the architect behind Leicester City's miracle season, investing in the team and appointing Claudio Ranieri. By all accounts he was a great man and his legacy goes well beyond the football pitch. He invested millions into the local hospitals and charities in Leicester. He made the impossible dream a reality for Leicester City, and the Fearless Foxes will be forever remembered in the history books. He made people all around the world believe that anything is possible, not just in football or sport, but in life.
There were four other victims, including the pilot, who has been hailed a hero for directing the helicopter away from fans in his last moments.
RIP Vichai Srivaddhanaprabha, Eric Swaffer, Izabela Roza Lechowicz, Kaveporn Punpare and Nursara Suknamai. #mmlove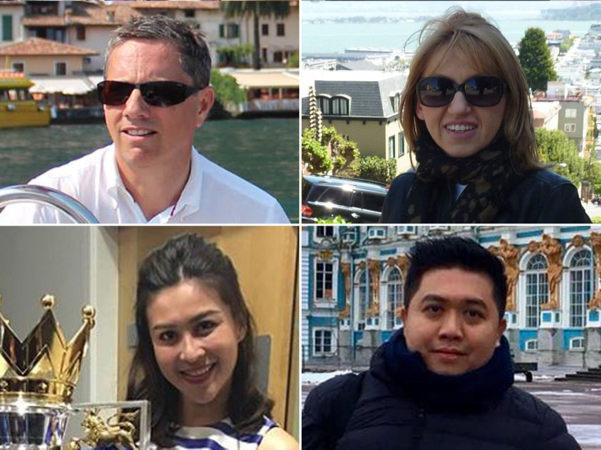 Clockwise from top left: Eric Swaffer, Izabela Roza Lechowicz, Kaveporn Punpare and Nursara Suknamai

Vichai Srivaddhanaprabha