Who Has The Power?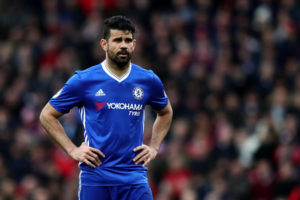 This summer we saw some crazy sums of money being exchanged for players around Europe. But many clubs, especially in the Premier league, have managed to keep hold of their top stars despite their intent to leave.
So has the balance of power moved away from the players, back to the clubs?
I don't think so, because I don't think it has ever been any different. When a team sells or buys a player there is always some talk about it, but never as much as when a player wants to leave, or the club wants him out.
As a player you only have your fans to stand up for you but the club has a much bigger following. It's also better for the press to support the club rather than the player, so they write more negative comments about players than they ever would a club. The fans can then turn against a player and criticise them.
I'm talking from experience here because I've been in a similar situation. When I informed Ajax that I wanted to extend my contract, the press made it seem like they didn't want me, and the next thing you know I signed for Chelsea.
I do feel that sometimes the players have to understand they will never be bigger than a club. Sometimes there are situations where the target club is willing to pay the asking price for you – like the way Neymar did it. He wanted to leave to stand on his own feet in order to become the ultimate star, like Messi or Ronaldo are at their clubs.
Costa tried to force his way out by doing things that would never come in his favour. For example, do you think the club would bend or even flinch for the way he's behaving after not showing up for 3 months? They don't even worry about his pay cheque because that isn't a problem for them to keep paying.
Sometimes I think players have to study clubs and their methods because if you see how they treat one of your colleagues you should know that they will treat you the same way if you start acting up. Plan wisely and don't become the guy they use as an example. They will make you suffer so no player would ever consider acting up that way.
Sanchez has been another talking point and wanted to leave Arsenal desperately, but he approached the situation better because he showed up, did his job and kept his mouth shut. But you can see in his face that he is suffering. When the cameras focus on his face while he sits on the bench watching Arsenal, you can see the player that used to be happy and hungry has changed into one that is now only focused on what's next.
I never like to see any player in this situation – especially the ones that I like to watch delivering the goods every weekend. I hope that the great moments these stars produce on the pitch will not turn into difficulty and that the players and team find a solution to keep entertaining us, not hurting on the sideline with their own thoughts.
#mmlove